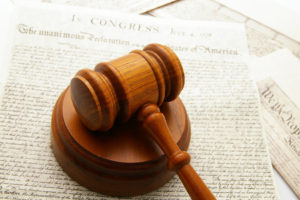 Contact an Experienced Louisville and New Albany Protective Order to Defend Yourself Today.
If your spouse has filed for an EPO, DVO, or other Protective Order, you need to defend yourself immediately.
Also, it is not unheard of for a spouse to file false allegations of domestic violence in order to try and get an advantage in the divorce or custody case. And men often go into that situation at a disadvantage because the judge sees no harm in issuing a protective order. However, it is important for men to protect their rights, as protective orders can have severe negative consequences, such as preventing you from owning a gun, or keeping dads from having full visitation with their children.  As an experienced litigator, Bruce will present a defense to prove those allegations are false, and aggressively seek out the evidence that helps do that, such as obtaining the accuser's medical records.
Contact an experienced protective order attorney in Louisville & New Albany today.
For an experienced protective order lawyer in Louisville, New Albany, and Jeffersonville, call 812-542-0007 or contact Brightwell Law online and schedule your initial consultation.