Are you a man faced with a pending divorce?
•
Are you a dad dealing with child custody or child support issues?
•
Are you a husband dealing with property division issues in a divorce?
•
Are you a father facing false allegations of domestic violence so your spouse can try to get a protective order to give them an advantage in your divorce or custody case?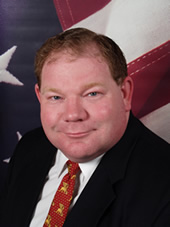 Bruce A. Brightwell
These are all serious issues that can permeate every area of your life creating emotional and financial distress. Unfortunately our legal system adds to all the stresses of divorce by often leaning in favor of women by default, leaving mens' rights secondary. Without a careful strategic approach to your case you could be at a disadvantage right from the start.
Bruce A. Brightwell is an experienced litigator dedicated to ensuring mens' rights are  protected throughout the divorce process, and dads' rights are represented in custody and visitation cases. Because most family law cases are ultimately resolved in mediation required by the court, that means finding the law and the facts that are most advantageous to you from the start, so that if you do settle your case, you can do it from a position of strength, not weakness. It also means aggressively protecting fathers' rights in court when necessary, even if that means making arguments that go against the traditional stereotypes and assumptions about husbands and fathers.
If you are father trying to protect your rights, call Bruce A. Brightwell to schedule a consulation.
Part of Bruce's job as well though, is to help you, when your case is in mediation, to craft creative settlements that maximize the things that are truly important to your rights as a father.  For example, dads often get worried about the quantity of visitation they may get with their children, instead of the quality of their parenting time.  But, by helping fathers to focus on what the real "bottom line" issue is – for example, being able to spend meaningful time with their children that both treasure and benefit from – Bruce is often able to create solutions that help dads achieve that "bottom line".
Bruce can help dads and husbands achieve equal rights in these types of cases.
Divorce
Custody
Visitation/Parenting Time
Child Support
Protective Orders
Domestic Violence
Child Abuse
Separations
Custody Modifications